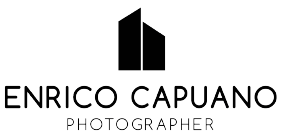 CREDENTIALS
---
---
Enrico made our day easy,fun and even more special. We just walked around Ravello,got to know Enrico,had fun,laughed a lot and got wonderful pictures taken! So happy we got you as our photographer!! :))

Anna S.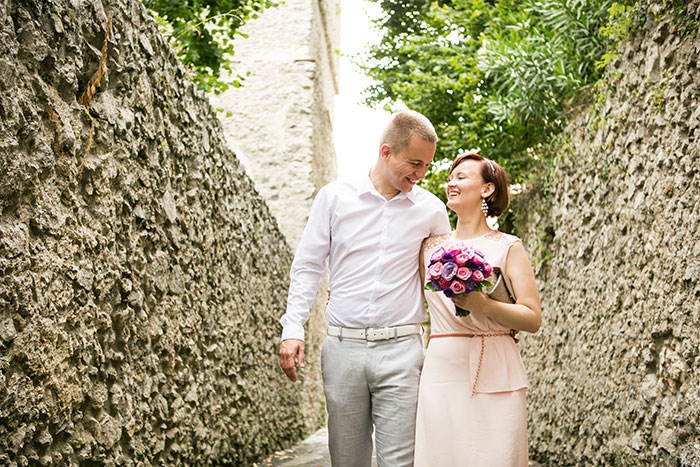 ---
Enrico is a fabulous photographer. He made both my wife and I feel very relaxed about the day and we enjoyed the whole experience. I can wholeheartedly recommend his services. We have some fantastic memories of the day, Enrico captured lots of those memories on his camera!

Kevin C.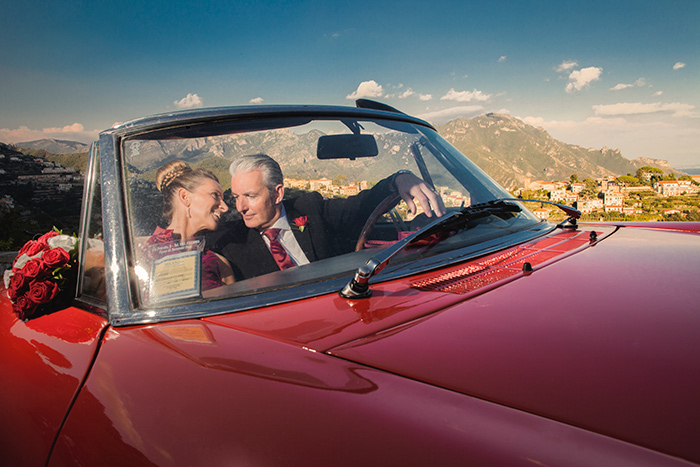 ---
Enrico, you were certainly born to be behind the camera! From the minute you arrived at my hotel room to take a few pre-wedding pics to the moment you left the reception, you made us feel comfortable and easy. I am so happy that you were there directing us as well as allowing for some natural moments as we are definitely not models. The photos are absolutely stunning! And everyone who has seen them has been well impressed. Thank you thank you thank you! Our special day will always be remembered.

Cheryl W.
---
We had our wedding in Ravello in September 2013 and it was perfect in every way. Enrico did a fabulous job and his pictures were worth waiting for when we got home. I can't speak highly enough of Enrico and his fantastic photography skills.

Victoria S.
---
La tua bravura nel riuscire a captare il momento giusto per dare spazio alla spontaneità del soggetto che fotografi ,mettendolo tanto a suo agio davanti alla tua foto camera, è a dir poco geniale.Infatti ogni tua foto è originale e affascinante. Continua così Enrico perché la tua è pura passione!

Rosaria D.M.
---
Absolutely amazing. Enrico is not only a really nice guy but he truly knows how to work the magic behind the lens!

Philip V.J.
---
Enrico, you exceeded our expectations with just one photograph. A fantastic, modern and unique photographer. We loved our engagement photographs from 2013 and look forward to seeing the final wedding photos for 2014. A 5 star photographer.... And really fun guy. Thank you.

Mandy G.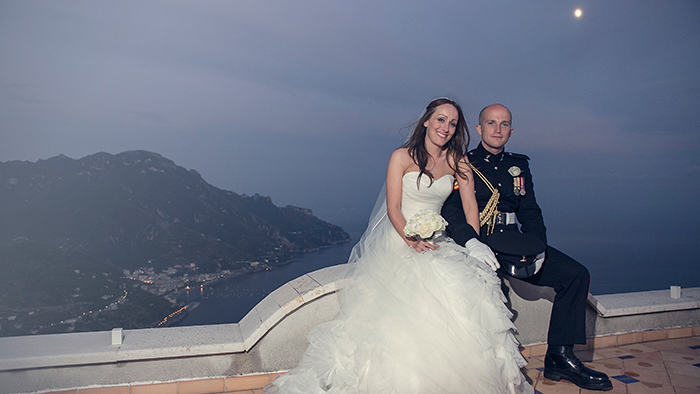 ---
From the moment we met Mario Capuano and Annamaria Staiano we knew that our wedding day would be everything we dreamed of. They supported us through every step and they made all of our ideas possible. The fun started at the pizza party the night before the wedding, which was such an excellent idea so all of the guests had a chance to get to know each other. Then when the big day finally arrived we felt so relaxed and were able to enjoy our day. Words can't express how amazing Mario and Annamaria are and how grateful we are that they arranged and planned our wedding day so we could celebrate with our closest friends and family. Finally we would like to say a massive thank you to Enrico Capuano our photographer, who made us feel so at ease and relaxed all day we can't wait to see the photos. So again, we can't say it enough THANK YOU. We can't wait to come back to Ravello which is such a special place to us now xxx

Emily H.
---
I have just finished looking through our beautiful wedding pictures - I find it hard to believe our special day was almost three years ago now! But looking back through your stunning photographs brings it all back to life. Thank you Enrico, you didn't just give us a 'record' of the day but managed to preserve the raw emotion in absolute beautiful detail. Not just the "main" parts that I so vividly remember but also the many moments I missed out on. Like my daughter innocently playing with her flower petals in the sunshine and the emotion on my Fathers face when he first sees my daughter and I dressed and ready to walk down the isle. You have an amazing ability and have captured these fleeting moments in truly stunning detail. I must also say that I was a very nervous bride and did not like the idea of "posing" for photographs but you put me at ease from the moment you arrived. You did not impose but gave direction if needed, your friendly and kind manner made the whole process a lot more comfortable than I expected. Thank you again, your photos will be forever cherished.

Jennie B.
---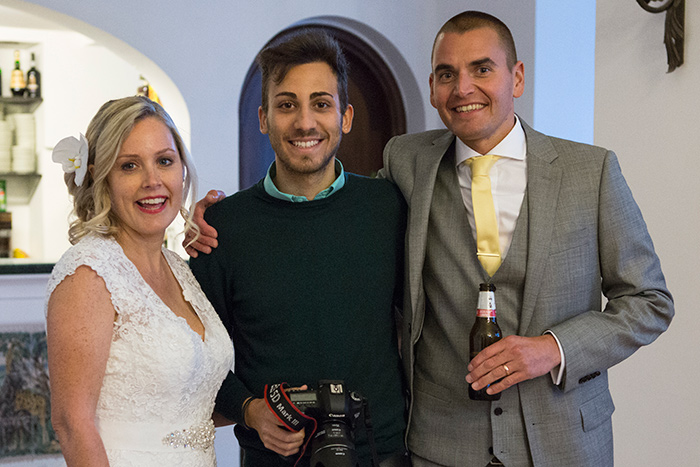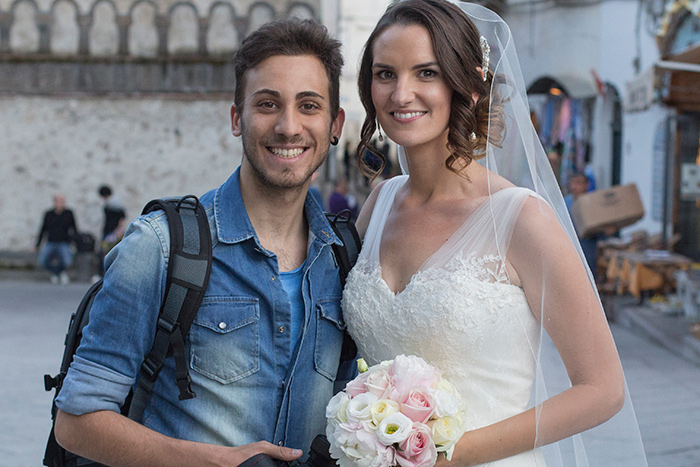 ---
Enrico was our photographer at our wedding in Ravello and to say the photos of the day were superb is an understatement. Not only did he makes us feel completely relaxed, he also managed to capture all the emotions of the day. All of our friends and family still comment on the style and quality of the photographs. I love going onto Enrico's website just to see some of his scenic shots of the Amalfi coast. He manages to show the most amazing part of the world in an exquisite style.

Alan J.
---
As a fellow photographer, I have watched Enrico evolve over time rather than a single event as others have been fortunate to experience with him. He has an amazing passion for photography as well as his clients. I noticed his eye for a beautiful shot from the first photo I saw years ago. He was not long in finding his own vision of what makes a beautiful photo, and it is reflected in his images beautifully. I always look forward to seeing what Enrico is shooting next. His joy and passion are the same reasons I love photography and his work. Highly recommended!

Brenda W.
---
Dear Enrico, thank you so much for making our day so special. We have wonderful memories that we will treasure forever. We are spoilt for choice with the fantastic photos you took of us on our wedding day. I can't stop looking through our photos and love every one. Thank you so much from the bottom of our hearts. Love jo and andy chandler xxx

Jo C.
---